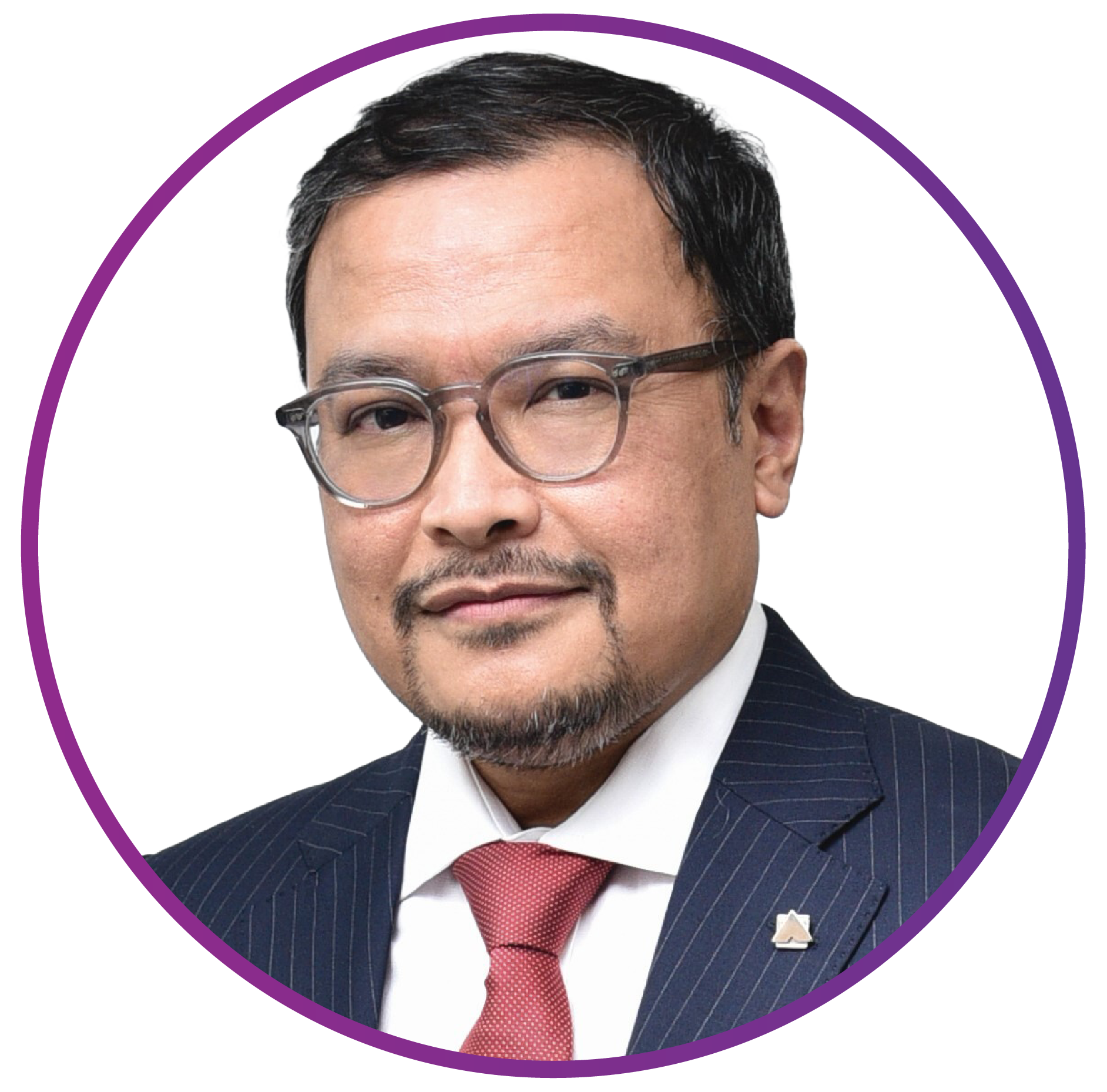 Rizal Il-Ehzan Fadil Azim
Chief Executive Officer, Alliance Islamic Bank Berhad, Malaysia
Rizal lL-Ehzan Fadil Azim is the Chief Executive Officer (CEO) of Alliance Islamic Bank Berhad (AIS). He was appointed to his current role on the 1st of August 2017. Prior to his current role, he was the Deputy Chief Executive Officer and Senior Vice President, Strategy and Business Performance of AIS.
Rizal's 30-year career has spanned roles in business advisory, insurance and both conventional and Islamic banking. Prior to AIS, he served at Hong Leong Islamic Bank, EONCAP Islamic Bank, The Boston Consulting Group and Bank Negara Malaysia.
As CEO of AIS, he oversees the bank's mission to be the preferred ESG bank for business owners and communities. This entailed the rollout of AIS' flagship Halal in One programme which assists SMEs to succeed in the halal market through end–to-end halal business support. AIS also embarked on digitalizing the mobilization of social funds through SocioBiz, AIS' own social crowdfunding platform that helps to economically empower the underprivileged through business. SocioBiz has also been instrumental in assisting various social enterprises attain funding for their business since 2019. He is also spearheading the introduction of zakat microfinancing to diversify the sources of funding for the pre-bankable small business segment.
In addition to the above, Rizal is a key sustainability advocate for Alliance Bank Group and drives the Group's sustainability strategy framework and flagship initiatives.
Rizal holds a Bachelor of Science (Honours) degree in accounting and financial analysis from the University of Warwick, UK.